Prestige A3 Three Group Espresso Machines
---
Key features:
• Smart Boiler Technology - significantly increases the performance levels of hot water and steam, whilst optimising the water level in the boiler and ensuring the thermal balance for an ever-perfect result in the cup even under conditions of maximum use.
• A pure matte white finish.
• Traditional thermal system - The system guarantees thermal flexibility and constant quality for all beverages produced. 
• Vertical push-button panel with LED buttons.
• Lights on each group for correct lighting of the work area.
• Redesigned steam wands ensure better ergonomics.
• Brass filter holders with a "soft touch" handle. The shapes have been designed to ensure the best ergonomics and a correct grip.
• Repositioned service display to improve water and steam service area.


Optional:
• Autosteam - a steam wand that simultaneously delivers steam mixed with air to heat or froth the milk without manual intervention. The Auto Steam consistently produces a dense and velvety milk cream guaranteeing excellent results without sacrificing the typical baristas rituals.
• Tall cup version
• Electrical Cup Warmer.
• Mixed Water.
• Stainless Steel portafilters.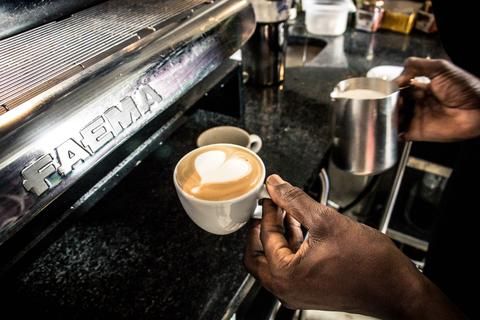 Specifications:
Technical Info
1 Group
2 Group
3 Group

LxDxH (mm)

 468x539x560
812x539x560
1012x539x560

Steam Wands

1

2
2

Hot Water Wands & Selection



1
1
1

Hot Water Selection

2
2
2

Hot Water Boiler Capacity (L)

5
11
17.5

Weight (kg)

48

64
80

Power (W)

2800 - 3300
4200 - 5000
5900 - 7000

Electrical Connection

230V/ 1ph/ 50Hz


 230V/ 1ph/ 50Hz
400V/ 3ph/ 50Hz

 230V/ 1ph/ 50Hz
400V/ 3ph/ 50Hz